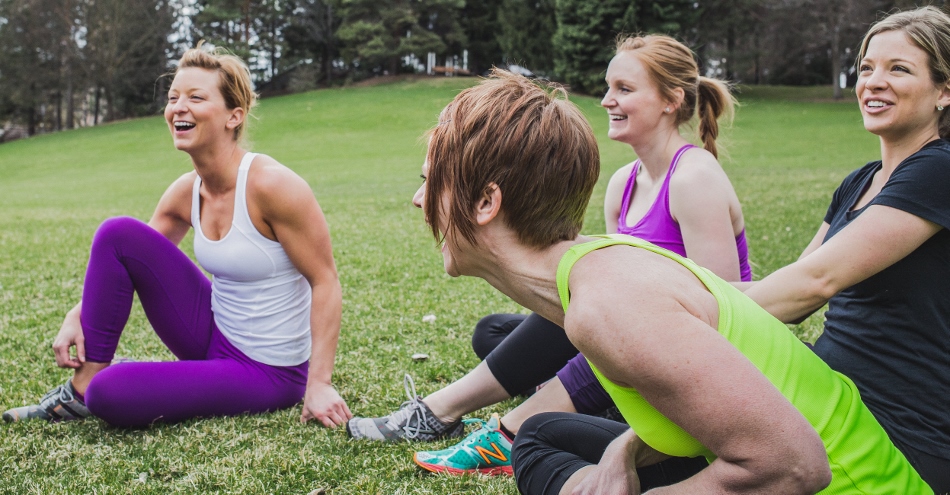 How many times per week should I work out?
We offer 2-day, 3-day, and unlimited memberships. Choosing the right membership option depends on your personal fitness goals and what you hope to gain from your training at Farmgirlfit. We feel that 2 days per week is a good introduction to this unique style of training, however 3 or 4 days per week is ideal.
Can I come to different class times?
AM members can come to any morning, noon or weekend classes. PM members can come to any evening, noon, or weekend classes. Unlimited members may attend all class times.
How do I sign up?
We recommend that you set up a time to check out the facility in your area and view a class. Come in to pick up a membership packet, set-up your membership, and schedule your Farmgirlfit Foundations class. To get started now, select the GETTING STARTED button in the top menu. Of course you can always email us at info@farmgirlfit.com with specific questions.
Is Farmgirlfit too hard for me?
No way! We have specifically designed levels for every daily workout. We encourage you to start at a low level, learn proper technique, and increase the intensity as you go. Plus our trained coaches can modify workouts even further to meet specific needs.
How long are the classes?
Each day, you will be in and out within 1 hour! Classes will start on time. The group warm-up begins promptly 10 minutes after the class is scheduled to start and gym policy mandates that if you are more than 15 minutes late, you will need to wait until the next class time.
Can I bring my kids?
We offer supervised child care at select locations. Please check the page for that location to see when supervised childcare is offered. However, we do offer unsupervised child care at all locations. If your child can be left "unsupervised" in a secure activity area, they are welcome any time. Children are not allowed in the workout area at any time for their safety and for the safety of all members.